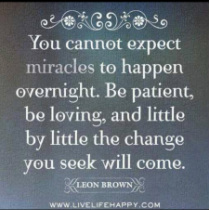 Blog post by: Chelsea Kline, STL Addiction Intern
This morning we discussed some coping behaviors that we can use when experiencing cravings. It is important to be mindful of when we are using these coping mechanisms so we can see that they are working in helping us stay sober. Pick out a few coping strategies that resonate with you, and focus on the application of these tools. Counseling and treatment give you tools to stay sober, but it is the application of those tools that will keep you sober.
*
Work the material
The more you use the tools/material you are given, practice, and participate, the quicker the healing.
Accept all sides of yourself, even the not so great parts, because they make you who you are.
Expect growth to feel uncomfortable
If it feels awkward or difficult, you're doing it right.
Replace destructive activities
Supplement substance use with exercise, meditation, reading, or any other positive alternative.
Pretend you like yourself
Use positive self-talk instead of negative self-talk and soon enough you won't even have to pretend.
Do what you can to make today better without overthinking the past and/or future.
Notice what you did right and realize that it is helping your growth.
Observe repeating patterns
Try to be mindful about the patterns surrounding use so you can better avoid it and cope with it.
Do something you enjoy like hiking, yoga, seeing a movie, or going to the pool. Treat yourself.
Many times if we can just delay substance use, we give ourselves enough time to rethink and avoid it.
Let go of destructive relationships
If it can't be fixed, detach. Destructive relationships can stunt your growth in life.
Take an active approach, not a passive one. Take responsibility for your treatment.
Make it happen by setting a date. Putting a deadline on a goal can help it become a reality.
Promise yourself to do what is right to continue on the path of recovery.
Think in positive and realistic terms to get a better outcome.
Handout adopted from:
Seeking Safety
by Lisa Najavits