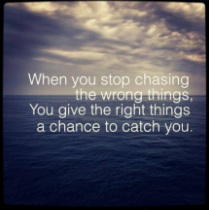 Post By: Chelsea Kline STL Addiction Counseling Intern
Today we discussed some triggers for use and identified the areas in our lives that are high risk for substance use. Once you are aware of these high risk factors, you can start working on a plan using your tools to avoid and eliminate these scenarios that make sobriety harder to manage. Once these situations are dealt with and avoided, it is easier to stay in recovery and not relapse. The areas we looked at and evaluated were:
People
Places
Times of day
Situations
Thoughts
Physical
Emotional
Go through the list and identify which of these areas or what parts of these areas increase risk of substance use. We can combat these high risk situations by, first, being mindful of them, so you know when you are in a high risk situation. Secondly, have a plan prior to the high risk factor happening so it is easier to put into action. And lastly, putting the plan into action and becoming even better about noticing and avoiding high risk factors for substance use.