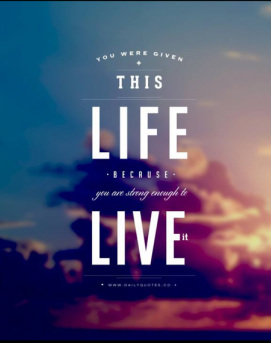 Blog Post By: Chelsea Kline STL Addiction Intern
Today in group we discussed what a satisfying life looks and feels like and how we reach that point. A satisfying life can mean living with peace and being content with how things turn out. It can mean living each day to the fullest or being able to accept what comes our way, good and bad, and knowing we can cope with it. To lead a satisfying life, you need to tools to do so.
Two big concepts that are crucial to every person gaining maturity is
The ability to live with uncertainty
The ability to delay immediate gratification in favor of long range goals
- Impulse Control
- Positive vision of the future
- Intention to follow through
Necessary Life Skills:
Problem solving
Identify negative feelings... tolerate...cope
Relaxation skills
Being alone and enjoying it
Learning to say no
Learning to have intimate relationships/being worthy of love
Development of job skills
Communication skills
Belief in your own self competency
Having fun and trusting yourself
As you look over these skills, pick out the ones you are good at and choose which ones you could work on. Stay mindful of the skills you can work on in your life and you will see change. Once you realize what a satisfying life (not a
perfect
life) looks like to you and see the things you want to accomplish while you are on this earth, you can begin working on these skills to attain that goal/peace/joy/patience/etc and become more fulfilled with the life you live.