Signs and Symptoms of Addiction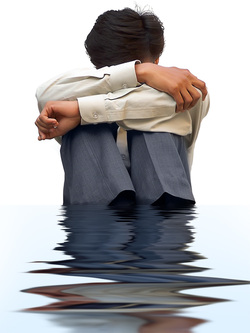 Physical Warning Signs
Loss of appetite, increase in appetite, any changes in eating habits,
unexplained weight loss or gain.
Slowed or staggering walk; poor physical coordination.
Inability to sleep, awake at unusual times, unusual laziness.
Red, watery eyes; pupils larger or smaller than usual; blank stare.
Cold, sweaty palms; shaking hands.
Puffy face, blushing or paleness.
Smell of substance on breath, body or clothes.
Extreme hyperactivity; excessive talkativeness.
Runny nose; hacking cough.
Needle marks on lower arm, leg or bottom of feet.
Nausea, vomiting or excessive sweating.
Tremors or shakes of hands, feet or head.
Irregular heartbeat
---
Behavioral Warning Signs
Change in overall attitude/personality with no other identifiable cause.
Changes in friends; new hang-outs; sudden avoidance of old crowd; doesn't want to talk about new friends; friends are known drug users.
Change in activities or hobbies.
Drop in grades at school or performance at work; skips school or is late for school or work.
Change in habits at home; loss of interest in family and family activities.
Difficulty in paying attention; forgetfulness.
General lack of motivation, energy, self-esteem, "I don't care" attitude.
Sudden oversensitivity, temper tantrums, or resentful behavior.
Moodiness, irritability, or nervousness.
Silliness or giddiness.
Paranoia
Excessive need for privacy; unreachable.
Secretive or suspicious behavior.
Car accidents.
Chronic dishonesty.
Unexplained need for money, stealing money or items.
Change in personal grooming habits.
Possession of drug paraphernalia.