Lauren Zehnle, MA, LPC, RASAC II
Director of St. Louis Addiction Counseling
License# 2011020474
Lauren@stladdiction.com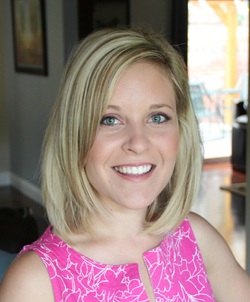 I know how painful it can be to be trapped in the addictive cycle, desperately wanting out but not even sure how to begin. Sobriety is possible for you, yes you! You do not have to spend another day just surviving, and you do not have to find your way out of the muck alone. I have a heart for treating those struggling with addiction and believe that being a counselor is my life's calling. There is little that gives me as much joy as an unexpected text or call from a past or present client informing me that they are another day, month or year sober.

I am a Licensed Professional Counselor and a state certified, substance abuse counselor. I am the co-founder of St. Louis Addiction Counseling and have been in private practice for over six years, working exclusively with clients struggling with substance abuse. For me, counseling is about facilitating an environment where change is possible. From my own experiences, I have come to understand that life's obstacles have the potential to either destroy us, or they can become a time in life where we can grow the very most.

I use a nurturing and direct style, while I focus on helping clients understand the connection between their thoughts, feelings and behaviors. I believe in using evidence based practices and I am trained in Cognitive Behavioral Therapy and Dialectical Behavioral Therapy. I want my clients to create a "sober life with living."
I approach the counseling profession with clinical knowledge, humor (laughter can heal), energy and a compassionate heart. I treat clients of all ages, genders, sexual preferences and cultural backgrounds.
---


​Listen to Lauren On Air with Dr. Randy Tobler on Vital Signs 97.1 by clicking on the headphones.



---
Francine K. Sprick, MA, LPC, CCDP-D
License #2001029471
Francine@stladdiction.com
I am a Licensed Professional Counselor and Certified Co-Occurring Disorders Professional-Diplomate. With over 15 years of experience, I am dedicated to helping people struggling with addiction and co-occurring disorders.

My style of counseling is eclectic, pragmatic and tailored to each client's individual needs, with an emphasis on Cognitive Behavioral Therapy and Motivational Enhancement Techniques. My approach is gentle, compassionate, non-judgmental, and designed to move at the pace of the individual client.

I practice under the philosophy that we are all on a journey of personal growth, which is influenced by our interactions with others. My goal is to be of assistance to my clients as they develop new skills and methods of handling life's challenges so that they can become empowered to create their own best possible life.

---
---
---
---